Our team aims to educate, activate and motivate you to achieve your fitness goals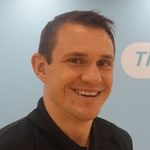 Club Manager – Mark Leonard
Using my love for health and fitness I have gone into teaching. As a Personal Trainer I have worked with individuals and groups of people to help them with their fitness and nutrition goals. I have trained novices wanting to lose weight, tone up and improve their fitness. As well as working with more experienced athletes to help them maintain a high level of fitness and improve strength.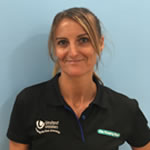 Personal Trainer & Studio Instructor – Nicky Moore
Fitness Instructor – Jo Leahey
After graduating in Sports and Exercise Science and qualified up to Level 3 of Counselling qualifications I feel I am an all rounder being able to give advice on exercise routines, recommend the best equipment to members but to also speak to people as a friend when needed.
Being an exercise addict myself I regularly take part in half marathons and I am currently training for Tough Mudder in September for a completely different challenge.
Interested In Membership?
Membership is paid by direct debit and is only £9.95 per month! The direct debit can be cancelled at any time with 30 days notice, so what are you waiting for? Join today to start your journey to a healthy new you!
Join Online